The "XMX" offers professional construction and renovation services in South Kensington and every other London areas. Our experienced and qualified staff will successfully cope with various tasks. Professional customer service has allowed the development of a well-established market position. The company has gained great popularity among companies, institutions, various organisations and individual clients who decided to use its help. This popularity is constantly growing thanks to the professionalism and also systematic and fair work of the "XMX Ltd". Our employees take even the simplest and smallest work orders seriously, approaching them with due diligence. Therefore, demanding customers can also count on meeting their expectations. In addition, the services are performed in accordance with international building standards in the field of quality, durability and safety. "XMX" is a company that offers construction, renovation and professional advice at every stage of the investment. Modern equipment and high qualifications of employees are the advantages that, in combination with building and renovation materials from reliable suppliers, guarantee the highest efficiency of various, even very difficult tasks.
Construction and renovation services – professional offer of the "XMX Ltd."
The rich offer of the "XMX" includes various services in the field of renovation and construction of houses, offices, utility and public facilities. One of the basic specialisations of people employed in "XMX" is the realisation of construction projects involving the creation of houses from scratch, which are ready to move in after the works are completed. In addition, customers from South Kensington and other parts of London can outsource other construction and renovation services to us. We specialise in the construction and modernisation of virtually every type of building, from home, through offices, to production facilities. It is worth adding that we employ managers and supervisors with appropriate qualifications and licenses. They are responsible for ensuring that all orders are carried out with attention to all relevant details. Each customer receives a quote and a proposed schedule before the service is carried out.
In addition to the house in a building shell, we offer professional builders of turnkey houses ready to move in after completion of works, without the need for any additional finishing work. Our company's offer known as "XMX" includes many types of services. They are all carried out with high accuracy while maintaining a fast pace of work. In addition to building houses, our team offers professional repairs and modernisation as well as the construction of industrial, office, public and many other facilities. Regardless of the type of service, we always focus on the highest quality, accuracy and maximum satisfaction of our customers.
A wide range of renovation and construction services
A very big advantage of the "XMX" is the extensive offer including construction and renovation services for clients from South Kensington and other districts of London. Each customer can choose services tailored to specific technical and other requirements:
professional construction of residential buildings from scratch,
professional plastering,
creating safe and functional sewage, water, alarm, electrical installations, etc.,
professional finishing services,
roofing services,
facade construction and thermal insulation,
construction of energy-efficient houses and execution of other modern projects,
we also carry out professional tasks in the execution of many other renovation and construction projects.
other renovation and construction services.
Professional construction of houses from scratch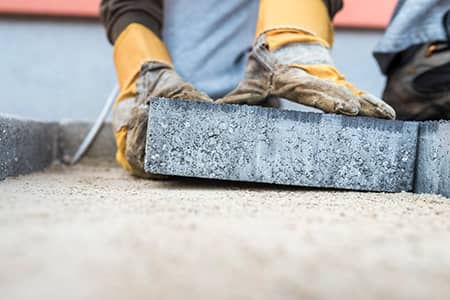 The staff employed in the "XMX Ltd" know how to carry out construction orders effectively. The construction of houses is a very important service offered by this company. Many years of experience and high qualifications of the staff translate into high quality of works. In addition to building houses in a shell state, this company also offers turnkey homes that are ready to enter after work. Thanks to modern equipment, construction orders are carried out quickly and accurately.
Professional plastering of walls and other surfaces
In addition to construction orders, our team performs tasks in the field of interior finishing and renovation. A very important element of the offer, among others, is plastering performed by employees with appropriate knowledge and skills in this area. Modern materials and equipment allow the creation of traditional and machine concrete floors of various types. The offer includes various types of plasters, such as concrete, thin-layer and based on lime and cement. "XMX" offers fast and accurate plastering. The created surface will ensure durability and aesthetics for a long time.
Professional interior and exterior finishes in South Kensington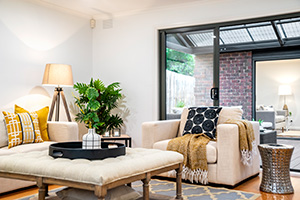 "XMX London" also offers to its client's various professional finishing and modernisation services. Our staff deals with plastering, bricklaying, painting, wallpapering, scraping, glazing and flooring. All finishing orders are carried out with attention to every, even the smallest detail.
Professional roofing services on South Kensington
The offer of the "XMX" also includes professional services performed by experienced and qualified roofers. Thanks to modern equipment it is possible to effectively repair even very strong roof damages. In addition, the offer includes the creation of completely new roofs and coverings based on ceramic and cement tiles, roof tiles, roofing felt, corrugated sheets or bituminous shingles. Roofing services apply not only to residential buildings but also to production, industrial and public facilities, office buildings and others, regardless of the role they are to play. All orders are carried out with attention to every detail and compliance with customer requirements and international building standards.

Other services provided by our firm
The undoubted advantage of the service "XMX Ltd." is the wide range of services rendered. The offer includes construction and renovation orders as well as the creation of facades and insulation protecting against excessive heat loss. We perfectly carry out orders in the field of adaptation of farm buildings or single-family houses. Customers can also ask us to perform modernisation, extension or superstructure in accordance with even very complex projects.
Professional help for everyone
Our offer is directed to both individual clients and companies, local governments or various organisations. We build and renovate offices, industrial, service, production and public facilities. Our employees take seriously and professionally even the smallest and easiest tasks.