The service company "XMX" has many years of experience in construction and renovation services in Knightsbridge and other districts of London. Our work is very popular among individual clients, companies and various institutions because we provide professional customer service and the highest possible quality of services. All orders are carried out effectively and in accordance with applicable international standards for the construction industry. We offer includes not only the renovation and construction orders but also assistance in choosing a design, materials and professional advice at every stage of the investment. Our experienced and qualified staff has the best materials from reliable sources at their disposal and modern equipment facilitating work and ensuring high accuracy, which translates into maximum customer satisfaction.
Take advantage of professional building services in Knightsbridge
"XMX" is a company that emphasises the professional and comprehensive realisation of various orders. It means that we are able not only to build houses but also offer renovation, interior decoration finishing, roofing services and many other services related to the construction of houses, offices or the modernisation of residential and commercial premises. Our employees perform tasks under the control of the best inspectors and supervisors. Thanks to this help, all investments and orders are carried out with attention to every, even the smallest detail. We provide our clients with professional and fair valuation, we also provide them with a work schedule and all stages. Thanks to this, it is always possible to check whether the works are carried out in accordance with the previously agreed plan.
Customers using the services of the "XMX" company can build a house in builders finish state in Knightsbridge and other regions of London. It means that after completion of the project the house or apartment is habitable without any additional finishing or other works of this type. The big advantage of the construction company "XMX" is accuracy but also fast execution of orders. We offer not only the construction of houses but also the modernisation and renovation of apartments. The high quality of services that will make customers happy is important to us.
A wide range of different types of services
Our wide range offers a variety of services that can be tailored to different tastes and needs of customers:
professional construction of houses from scratch,
performing various types of installations,
professional plastering services,
comprehensive finishing of various interiors,
roof construction and broadly understood roofing services,
creating facades and insulation,
the professional realisation of various modern orders of the construction of ecological, passive, energy-saving houses, etc.,
we also carry out professional tasks in the execution of many other renovation and construction projects.
Professional house building from scratch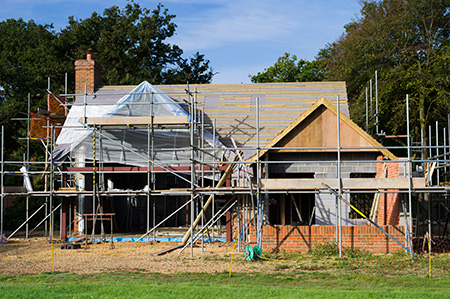 Our experienced and qualified employees successfully make projects and investments such as building houses from scratch. The end result of our work, depending on the client's needs, can be a building shell or turnkey house, which is one where you can immediately live without the need for any additional work. As part of the realisation of such a project, we prepare the area, select building materials and fulfil all stages of the project. So we create foundations, build a building, roof and perform various installations and finishing works. Our modern equipment enables us to successfully achieve the standard and more complex, difficult tasks not only in Knightsbridge but also in other boroughs of London.
Professional plastering services
Our company also specialises in professional plastering of various surfaces. Our specialists have the experience and equipment needed for laying gypsum plaster, lime-cement plaster and thin-layer plasters. Concrete floor offer includes screed concrete, perlite concrete, anhydrite, machine and traditional concrete floor. Modern technologies allow for quick and accurate plastering. Moreover, the durable and aesthetic end result will persist on surfaces for many years.
Interior finishing in a professional manner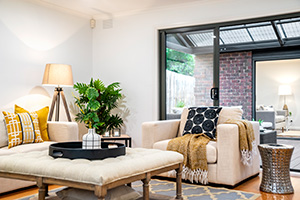 "XMX" also offers professional interior finishing services in Knightsbridge and other districts throughout London. Specialists employed by us not only can lay bricks and do plastering works but also deal with painting, wallpapering, flooring and parquet floors as well as scraping and tiling. We carry out every task honestly and professionally and we care for the maximum satisfaction of all our customers.
Professional roofing services for everyone
Our employees have high qualifications, extensive experience and use modern equipment. Thanks to this they can carry out various orders like roof construction and repair projects. We offer roofing services while using various types of coverings, such as tiles made of cement or ceramic materials, metal roof tiles, bituminous shingles, roofing felt or corrugated sheets. We are able to create roofs in various buildings and they are tailored to the specific needs of customers.

Other services of the company "XMX London"
The big advantage of the "XMX" company is the fact that its offer is very extensive. Among others, we specialise in creating durable and attractive facades as well as airtight and reliable insulation of various buildings. In addition, our customers can place orders covering projects related to the adaptation of single-family houses or business buildings. We are great at superstructure, extension and modernisation of buildings that have been around either for a short or long time.
Professional service for all clients
"XMX" company serves private customers as well as companies, local governments and public organisations. We specialise in the professional construction and renovation of offices, production halls, industrial and service facilities. In other words, everyone is provided with professional service and professional execution of various orders, regardless of whether the order is placed by a private person or a company.
Why are the services of our company recommendable?
Our company has gained many positive comments and opinions of companies and people who decided to use our services. Honest and systematic work, as well as a professional approach to clients, have made us gain an established position on the market in Knightsbridge and all London area. We are constantly investing in the development of our experience and equipment. Thanks to this we deal with more and more demanding tasks.