For years, the "XMX" service company has fulfilled Knightsbridge and surrounding London districts' construction and renovation needs with unparalleled customer service and top-notch work. Our order processing efficiency and compliance with international construction industry standards have made us a go-to choice among individuals, companies, and institutions. Our services extend beyond construction and renovation; they include design selection, material procurement and professional advice at every investment step. With highly skilled personnel using only reliable materials from reliable sources combined with modern equipment to guarantee high accuracy and customer satisfaction – guaranteed!
Unlock the Potential of Your Property with Professional Building Services in Knightsbridge
"XMX" takes pride in its comprehensive approach to fulfilling orders. We don't just construct buildings but also offer services such as renovation, interior decoration, finishing, and roofing – you name it! Our skilled employees work under the supervision of top inspectors and supervisors to guarantee each project is executed with meticulous care and precision. We provide our clients with professional cost estimates and an organized work schedule outlining each stage so they can stay informed throughout each step. We greatly enjoy offering our valued clients top-quality, dependable, yet affordable service.
The "XMX" company allows customers to build a house or apartment in Knightsbridge and other London regions in its "builder's finish state". This means that once the project is complete, your residence or apartment can be habitable without additional work being done. As an established construction firm, "XMX" stands out for its accuracy and speedy execution of orders – giving it a distinct edge. In addition to building houses, we specialize in modernizing and renovating apartments. Our top priority is always providing high-quality services that satisfy our clients; thus far, we've enjoyed offering them such exceptional experiences!
Services come in many different forms.
We are thrilled to offer an extensive selection of services that cater to our customers' diverse preferences and requirements. Our services include:
Constructing houses from the ground up.
Executing various installations.
Providing top-notch plastering services.
Comprehensive interior finishing.
Roofing.
Creating facades and insulation.
Realizing current projects such as eco-friendly, energy-efficient homes.
We are equipped to take on various renovation and construction projects with professionalism and expertise.
"Building Your Dream Home: A Step-by-Step Guide to Professional House Building from Scratch"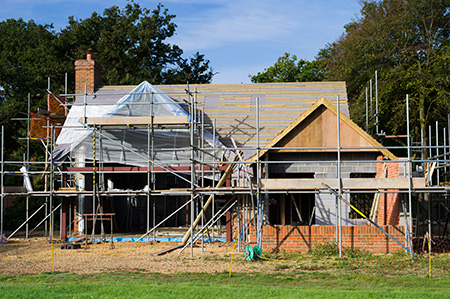 Our team of skilled and experienced professionals are adept at taking on various projects and investments, such as constructing homes from scratch. Depending on the client's requirements, we can offer a building shell or turnkey house ready to occupy without additional work required. At our firm, we take on all aspects of a project, from site preparation to selecting building materials and carrying out all stages. Our services range from foundations and structure construction to roofing installations and finishing touches. With state-of-the-art equipment, we can easily handle standard tasks and more intricate ones in Knightsbridge and other boroughs of London – making us an ideal choice for anyone looking to build their perfect home.
Professional plastering services
We proudly announce our company's superior plastering services for various surfaces. Our specialists possess all the necessary skills and equipment to install gypsum plaster, lime-cement plaster, and thin-layer plasters quickly and accurately. Additionally, we provide various concrete floors such as screed concrete, perlite concrete, anhydrite machine-made, and traditional ones. By utilizing modern technology in plastering, we ensure a durable yet aesthetically pleasing end product that will stand the test of time.
Interior finishing in a professional manner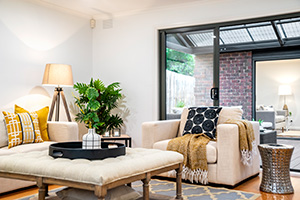 At "XMX," we take great pleasure in providing top-notch interior finishing services to clients throughout Knightsbridge and other parts of London. Our specialists can do everything – from laying bricks and plastering to painting, wallpapering, flooring, parquet floors, scraping and tiling. We take great pride in our work and aim to exceed customers' expectations by completing each task honestly and professionally. Ultimately our ultimate goal is for every customer to be delighted with our services.
Professional roofing services for everyone
At our company, we take great pleasure in providing top-notch roofing services that exceed our client's expectations. Our team of highly qualified professionals and access to cutting-edge equipment allow them to take on various projects such as construction or repair work. We use different coverings like cement/ceramic tiles, metal roof tiles, bituminous shingles, roofing felt and corrugated sheets for various buildings – customized for each client's specific requirements. Our solutions are affordable yet durable enough for long-lasting protection for multiple facilities.

Discover More: The Hidden Gems of XMX London's Service Offerings
One of the most significant advantages of working with "XMX" is our wide array of services. Whether adding onto new or old structures, our expertise lies in superstructure, extension, and modernization. From crafting visually stunning facades to providing reliable insulation for buildings, our customers can count on us for all kinds of projects – from adapting single-family homes to renovating commercial spaces.
Professional service for all clients
The "XMX" corporation provides professional services to individual and corporate clients, local governments, and public entities. Our expertise lies in constructing and renovating offices, production halls, and industrial/service facilities with the utmost professionalism. Whether it's a personal or corporate order, we guarantee everyone top-notch service and execution on their projects. Serving such an extensive range of clients has been an exciting experience for us!
Why are the services of our company recommendable?
We are delighted to have received numerous positive feedback and reviews from clients and businesses who have utilized our services. Our commitment to honesty, organization, and professionalism has allowed us to establish ourselves as a reputable player in Knightsbridge and beyond London's market. Our company invests continuously in improving skills and equipment to handle increasingly complex projects successfully.