As we fast approach 2023, the latest kitchen design trends are set to revolutionize the industry. From creative storage solutions to unique textures, these trends offer something for everyone in this article as we examine the top kitchen design trends for 2023 and provide inspiration for your upcoming remodel.
The Importance of Following Kitchen Design Trends
Kitchen design trends are essential for success in today's marketplace.
Follow the latest kitchen design trends to keep your space modern and refreshed. Not only that but incorporating these styles into your space can also increase its value to potential buyers. Furthermore, following current kitchen design patterns makes your space more functional and efficient, saving time and energy.
Top Kitchen Design Trends for 2023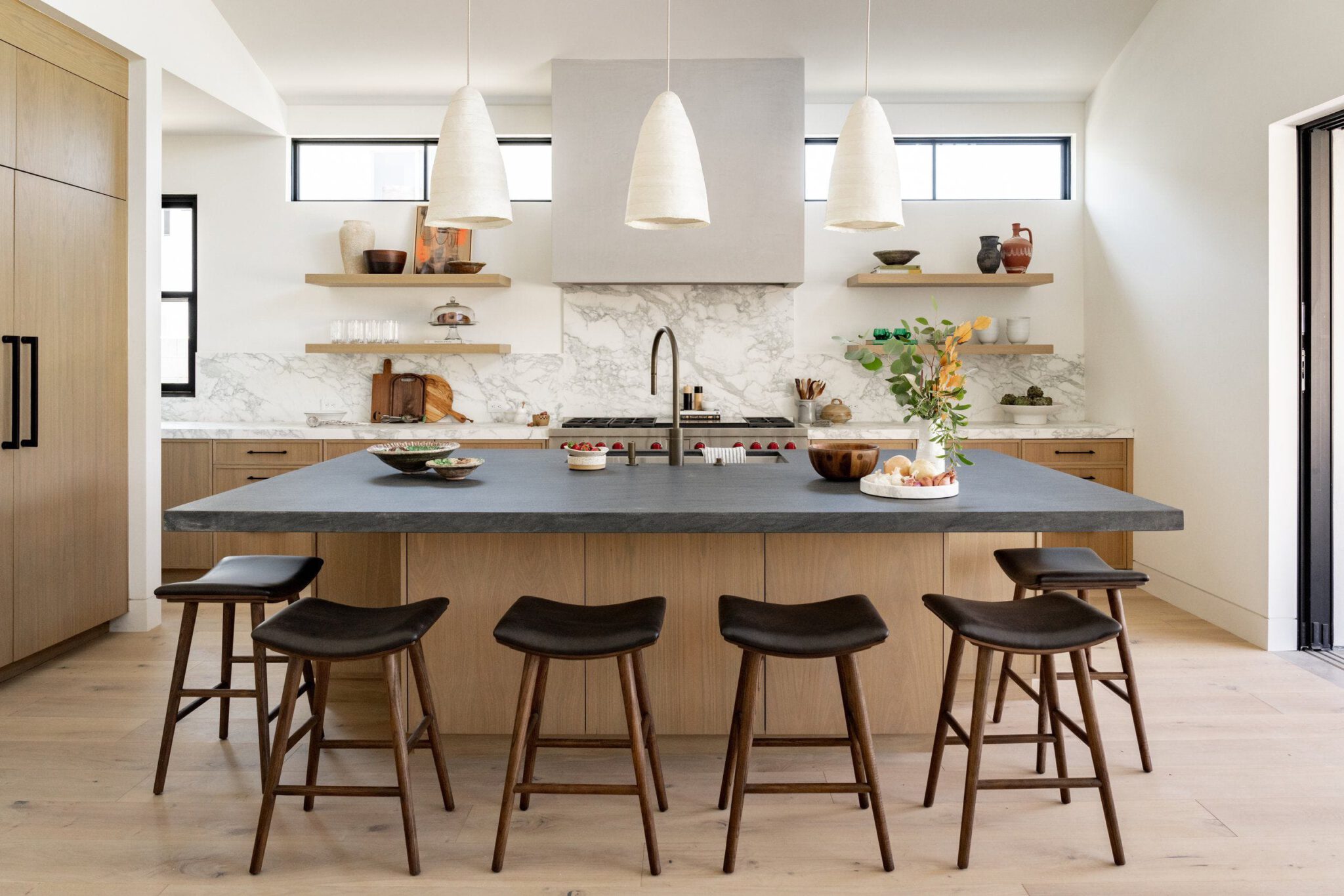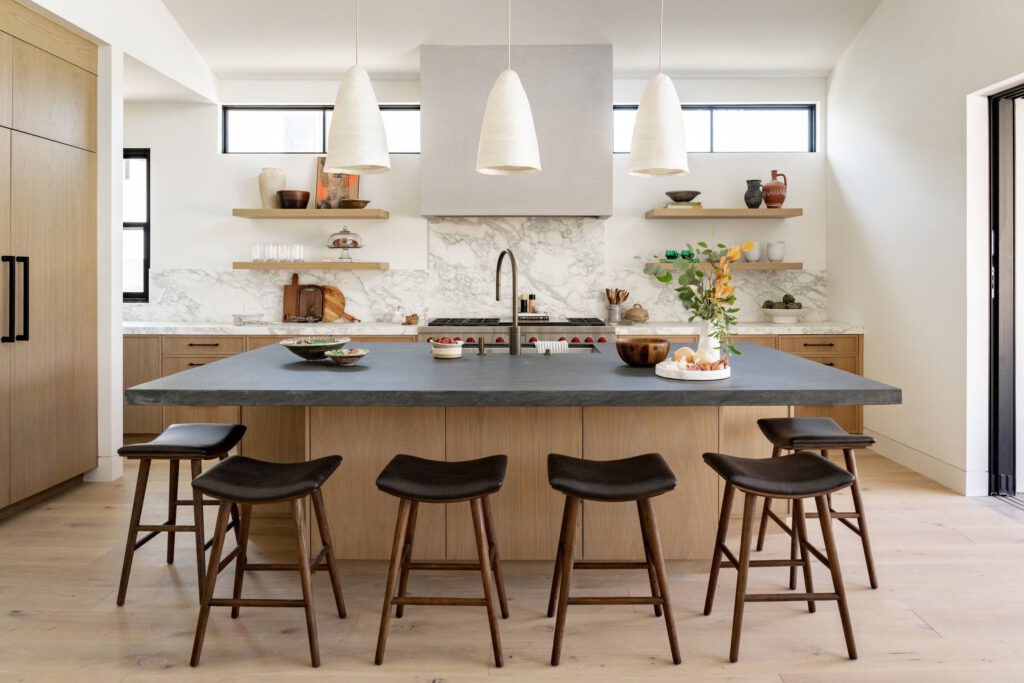 Kitchen Color Trends for 2023
In 2023, we will see an uptick in warm and earthy tones used in kitchens. These colours create a cosy atmosphere with natural materials like wood or stone. Shades of green such as olive and sage will also be popular this year; these bring an air of serenity into the space.
Innovative Kitchen Storage Solutions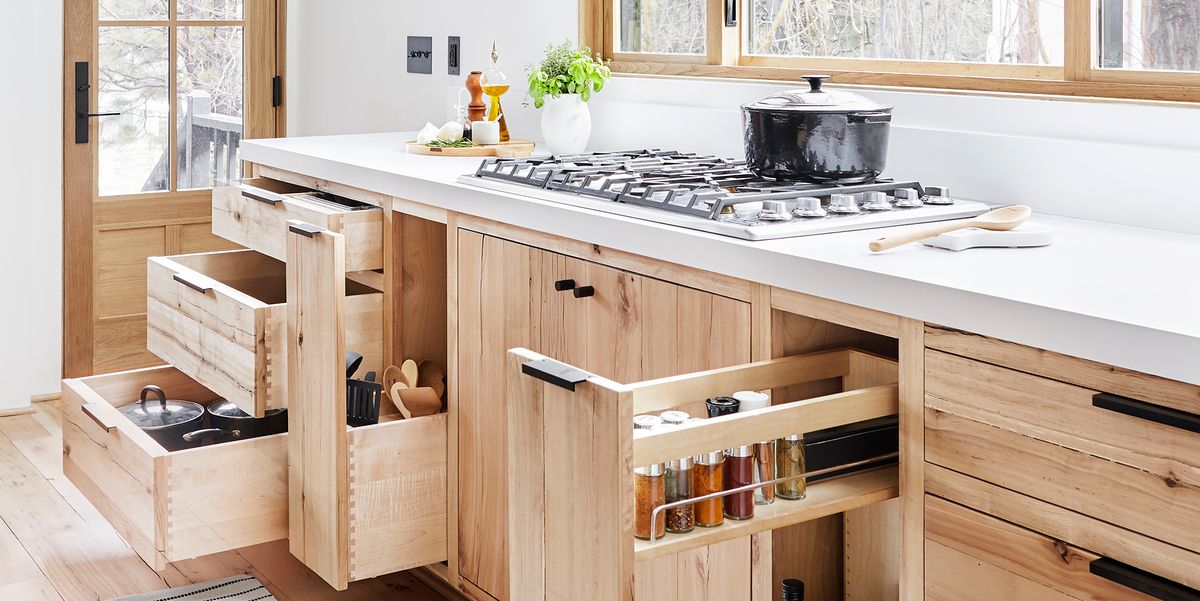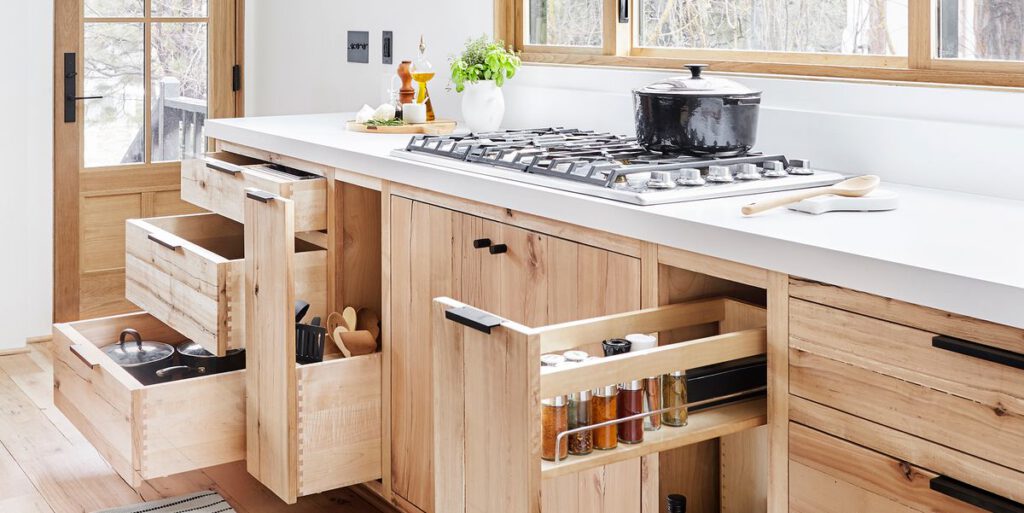 Innovative storage solutions are becoming more prevalent in the kitchen, and 2023 will be no exception. These solutions can make your space more organized and functional, from pull-out pantries to hidden cabinets. One trend we expect to see in 2023 is vertical storage systems which help maximize space in smaller kitchens.
Technology in the Kitchen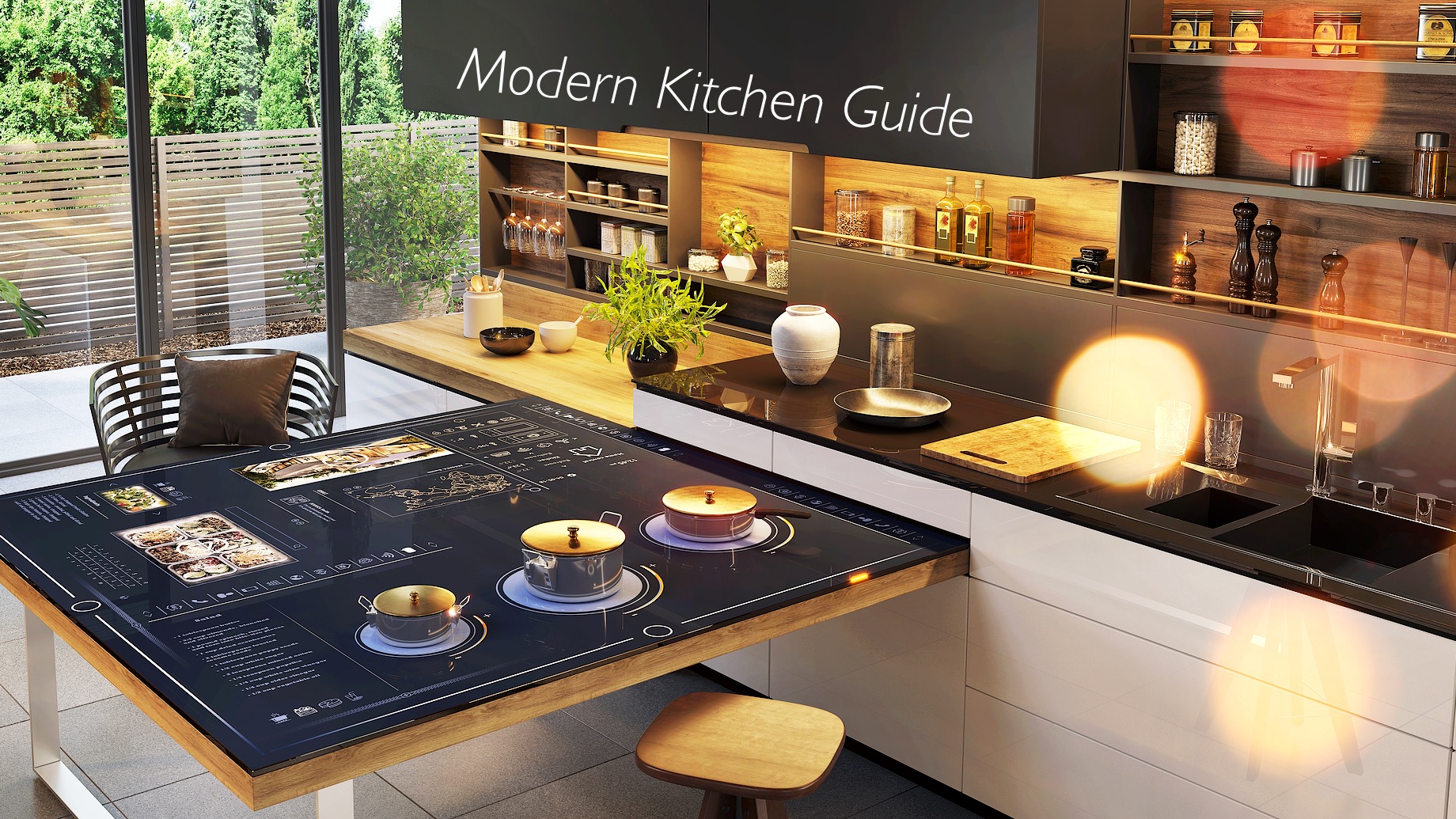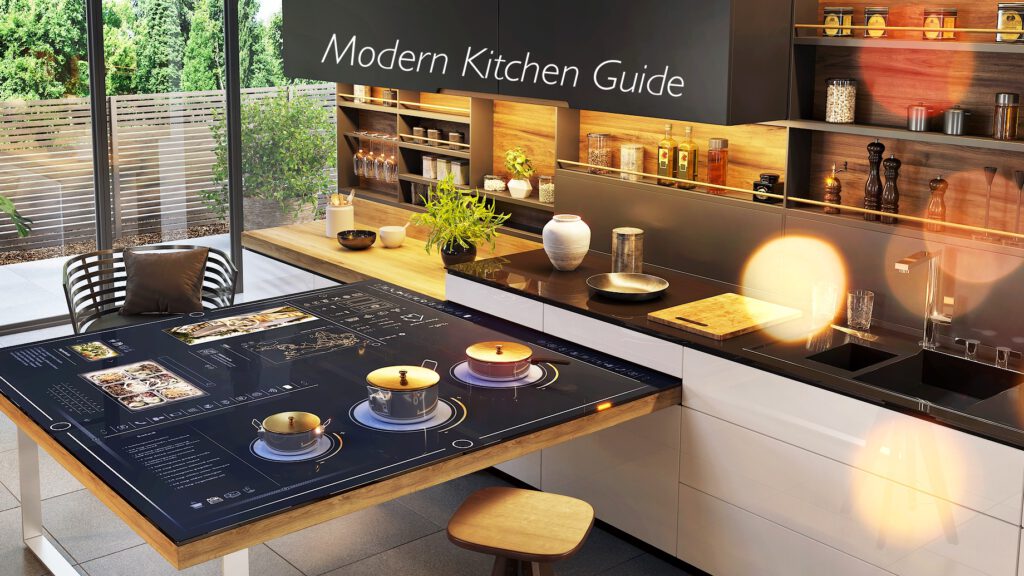 Technology is becoming more deeply embedded into our daily lives, including cooking. By 2023, we will see more smart kitchen appliances and gadgets, such as fridges that track food expiration dates and ovens controlled via voice commands. These technologies make cooking simpler and more efficient for everyone involved – from refrigerators with expiration dates to voice-command ovens!
Minimalist Kitchen Design Trends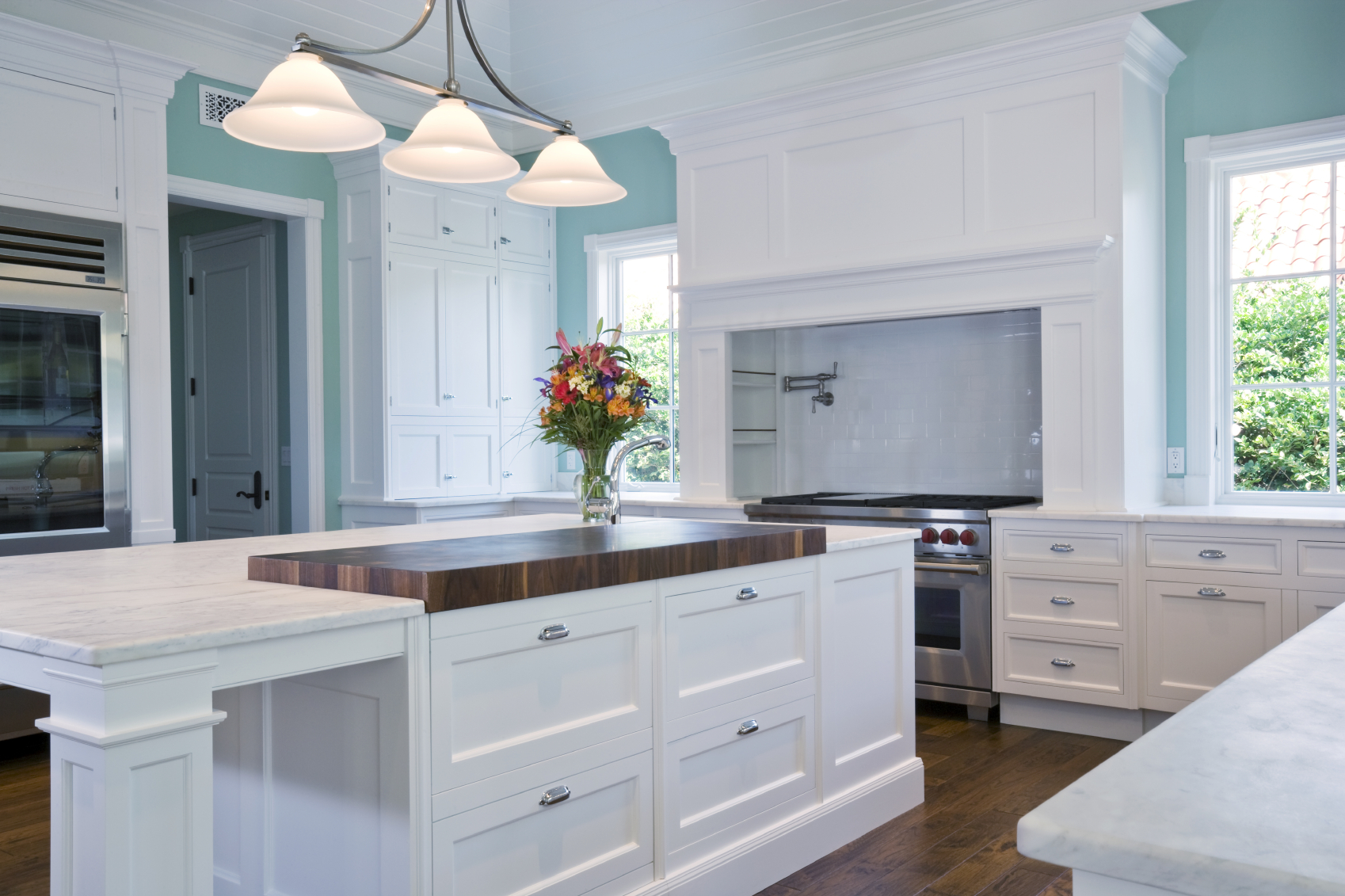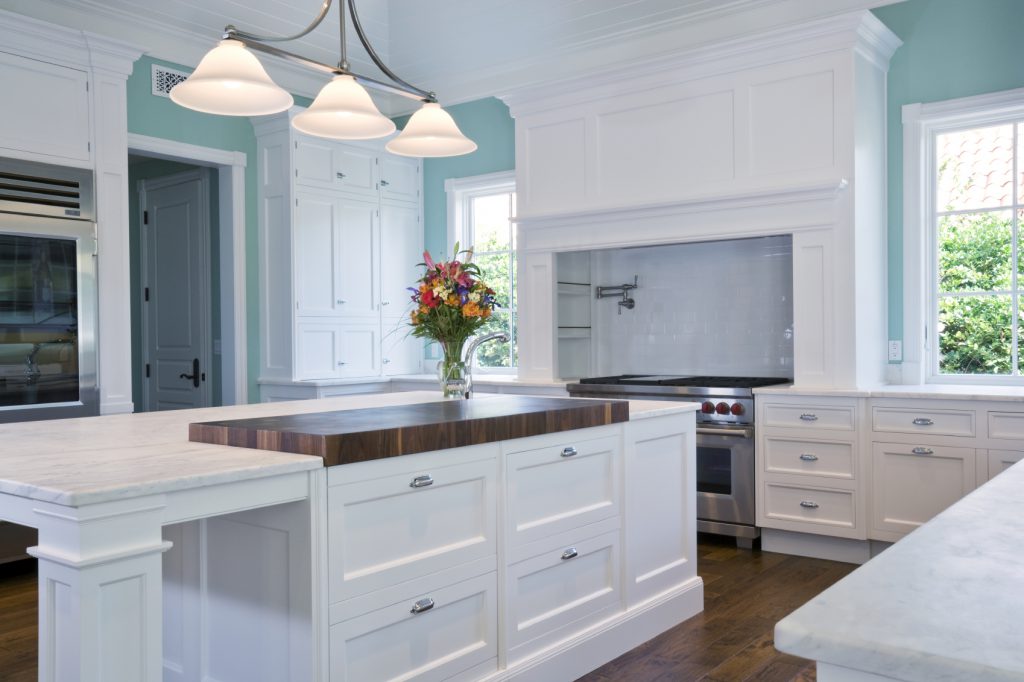 Minimalist kitchen design has been a trend for several years and will remain so in 2023. Clean lines, neutral colours, and uncluttered surfaces create an uncluttered and modern aesthetic. Furthermore, minimalism prioritized functionality and efficiency – perfect for busy families on the go!
Natural Materials in Kitchen Design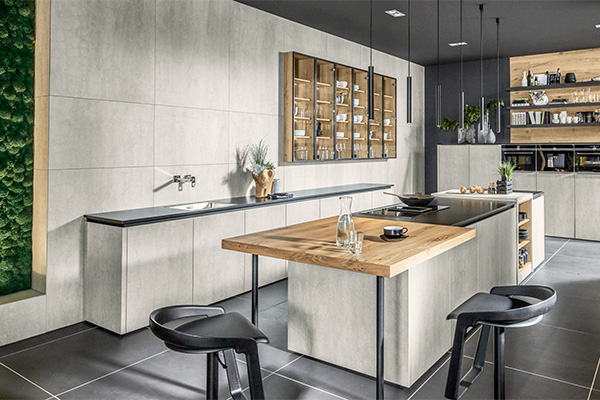 Add natural elements to your design with raw materials in mind when creating your kitchen design.
Natural materials like wood and stone are becoming more prevalent in kitchen design. Not only do these materials add warmth and texture to the room, but they also foster a sense of connection to nature. By 2023 we expect to see more kitchens utilizing natural elements like wooden countertops or stone backsplashes.
Bold Kitchen Statement Pieces
By 2023, we expect more kitchens will incorporate bold colours and patterns into their design. Bold statement pieces can add personality and charm to the kitchen. For instance, a brightly coloured island or an eye-catching tile backsplash can create visual interest and serve as the centre of attention in the room.
Utilize Unique Textures in Your Kitchen Design with Unique Textures
Texture adds depth and dimension to a kitchen design. In 2023, we expect more kitchens to feature unique surfaces such as concrete countertops or textured backsplashes. These elements add an eye-catching tactile component while creating visual interest.
Fusion Kitchen Design Styles
Mixing design styles can create a distinctive and personalized look in the kitchen. In 2023, we expect more kitchens to incorporate traditional and modern elements – like pairing a farmhouse sink with sleek modern cabinets – for an eye-catching contrast that adds character and appeal.
DIY Kitchen Design Ideas
Do-it-yourself kitchen design projects can be an economical and personal way to save money and achieve a unique aesthetic in your space. In 2023, more homeowners are expected to take on DIY projects such as painting cabinets or installing a backsplash; however, some tasks should always be left to professionals, such as electrical or plumbing work.
Hiring a Professional Kitchen Designer
Hiring a professional kitchen designer can guarantee the success of your remodel. A designer is well-versed in all the current kitchen trends and can create a personalized design tailored to your needs and budget. In 2023, more homeowners are expected to choose this route when creating their ideal kitchen.
Conclusion
In conclusion, the 2023 kitchen trends offer something for everyone. These trends can help you create a functional yet stylish space, from warm and earthy colours to creative storage solutions. Whether you choose to DIY your remodel yourself or work with an experienced designer, incorporating these styles will allow you to create an area that exudes beauty while being functional.